There is speculation from two tech giants Samsung and Google. The two companies are essentially planning to combine Wear OS and the Google operating system with Tizen-based software used in Samsung wearable devices for many years. This platform will be referred to as" Wear," which may vary after the launch.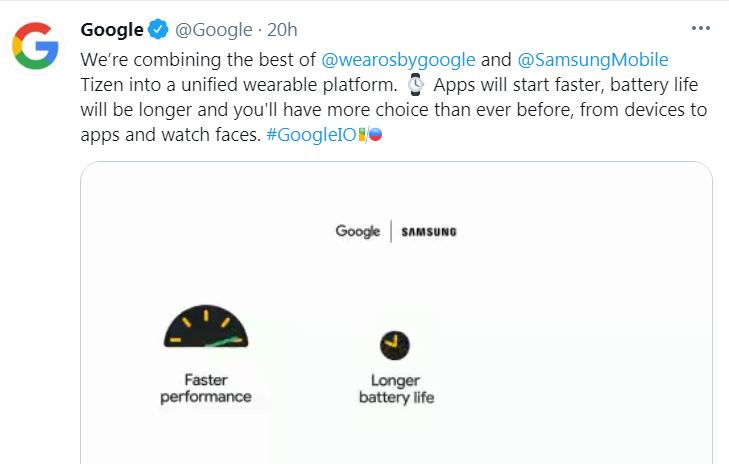 Wear OS is not getting the same recognition and technology it should, but now, users can expect something new after this mega collaboration. Samsung lacks an app ecosystem in its wearables that uses Tizen. And Google has been dead in terms of the wearables market. The company has specified that this collaboration will be "a unified platform, jointly with Samsung" and unique. 
Google and Samsung will benefit in many ways. The wearables will get improve battery life faster loading times for different applications along with smooth animation. It will also help in creating a central smartwatch operating system. Google has also promised its users that there is a much better selection of applications and watches. 
"All device makers will be able to add a customized user experience on top of the platform, and developers will be able to use the Android tools they already know and love to build for one platform and ecosystem," Google's Bjorn Kilburn wrote in a blog post.
Samsung has further hinted that it will stick to the traditional rotating bezel on all future devices. There can also be a version of google maps that will work without the smartphone and support of offline YouTube. Additionally, it also plans to add Spotify offline download support. 
They also confirmed that all future watches would run on this software, and all the Galaxy Watches will be available on the unified platform. With merging companies, there will be the best of everything. The new Wear OS will have further improvements to switch between wrist applications easily.