Estawini, Southern Africa: The United States Embassy in Eswatini expressed their pleasure to launch the Inaugural Academy for Women Entrepreneurs (AWE) program in Eswatini at the Manzini American Corner Yesterday, Wednesday, July 5, 2023.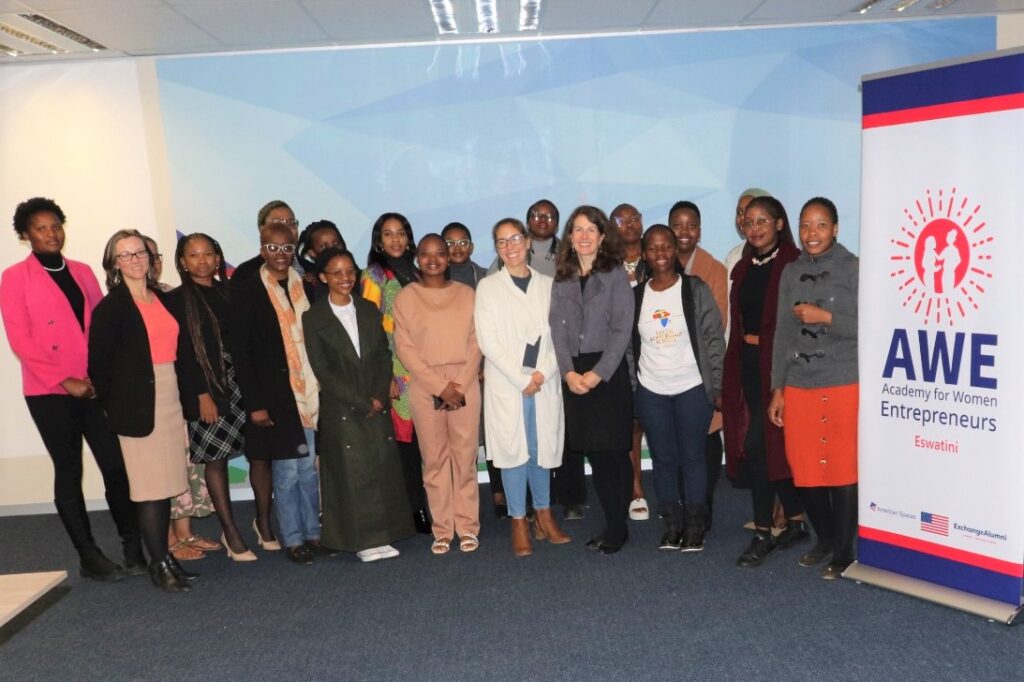 While Expressing their pleasure, The United States Embassy recently took to its official social media handle. The US Embassy in Estawini also shared some glimpses from the event.
The US Embassy in Eswatini shared that It was an exciting moment when they launched the inaugural Academy for Women Entrepreneurs (AWE) program in Eswatini at the Manzini American Corner yesterday.
Further, the US Embassy also congratulated every one of the 20 exceptional Eswatini young women for being selected to participate in this incredible program and Claudia Castellanos, the Co-founder and CEO of Black Mamba Foods, who has assumed the role of facilitator and mentor to the group.
"This program doesn't just focus on young people, but it goes further and recognizes the unique economic potential of young women specifically and their role in economic recovery and growth," added US Embassy.
As per the US Embassy, Promoting women's economic opportunities and ensuring women have the capabilities and resources needed to participate in the economy is one of our key objectives. This program enables us to take another step toward breaking down barriers to women's equality". – Deputy Chief of Mission Caitlin Piper.
The Academy for Women Entrepreneurs (AWE) is a US government exchange program established in 2019 to empower women with the knowledge, networks, and access they need to launch or scale successful businesses.
Reportedly, It has been implemented in nearly 100 countries since 2019, and Eswatini is joining for the first time this year and will be running the program in collaboration with Lesotho and South Africa.
At last, the DCM Piper also encouraged the participants to make the most of the knowledge and networks they will gain through the program to launch and grow their businesses beyond the borders of Eswatini.