News by Zebvo NewsWire: People love to have a luxurious and flamboyant life, so they sneak into the lifestyle of celebrities. However, people can't taste the opulent version of life but always get quickly captivated by the amenities that celebrities possess.
Celebrities, sportspeople and renowned personalities always fascinate people with their multi-million dollar lavished homes. The charm and majestic vibes of the personalities' houses propel people to live in these mansions. Moreover, public figures spend multi-million dollars on the houses, which offers a mesmerizing and vibrant feeling.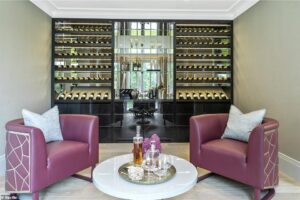 England's famous Wentworth Estate is a fabulous example as it is renowned for the place which comprises iconic and gigantic villas, occupied by famous personalities.
Also known as Beverly Hills of the UK, the Wentworth Estate is a private estate of lavished bungalows, welcomes its customers with its exceptional luxury.
Built-in about 7 square kilometres of woodland in Runnymede, Surrey, the splendid location also retains the personalities of the high taxpayers. At present, the magnificent contemporaneous properties cost around £20 million.
The vast villas are constructed in five acres of private woodland each. A few metres away from the renowned Wentworth Golf Club, iconic manses near Virginia Water, Surrey gives an enthusiastic approach.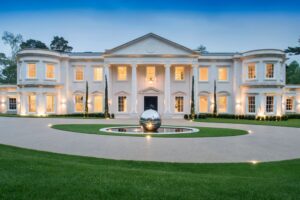 As per the reports, the cost of ultra-affluent properties is surging as these are becoming immensely high in demand in the wake of majestic location and high-class comforts. It is estimated that by the end of 2024 and the beginning of 2025, the high-class mansions will witness a double of the current price. People with having High Networth from Russia, China, and the Middle East are either looking for gigantic homes in the estate or already living in a wealthy place.
Well-renowned Wentworth Estate offers opulent facilities to the occupants, which is not limited to the eight bedrooms, ten reception rooms, contains high end-features such as Spanish limestone flooring along with handwoven carpets.
Moreover, with all these splendid beauties, the estate will also offer a mesmerizing fitness centre with a pool, sauna and steam room, and all one can get from five-star amenities. It also welcomes people with entertainment-related comforts, offering world-class cinema's, a billiard room, a 1,500sq ft party room, and a library.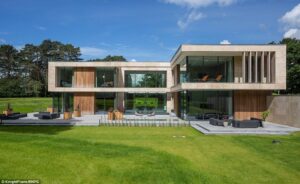 Apart from this, there is a 2,200 sq ft garage suitable for cars on the outside. While providing good schooling to the children, the expensive Wentworth estate situated neat Heathrow and London and also available for the foreign buyers.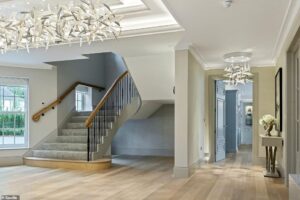 Celebrities such as TV star Bruce Forsyth, F1 supremo Eddie Jordan, singer Gary Numan, and golfer Ernie El have lived in the exquisite estate. Moreover, personalities such as One Direction's Niall Horan and TV figures Ant and Dec may also explore the elegant beauty of the bungalows.