Gurdip "Dev" Bath- Special Representative of St Kitts and Nevis, facilitated a donation of turkeys and hams to people ahead of the festival season. Over hundreds of people benefited from the donation gathered through charity by Bath and his associates, According to government agency.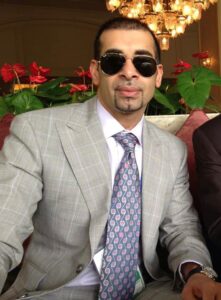 The donation was part of a charity assembled by Gurdip Dev Bath and his associates to help St Kitts and Nevis.
The donation of 25 hams and 175 turkeys cases were handed over to the Department of Community Development and Social Services. The assistance was delivered to various organizations and institutions of the country.
The container of hams and turkeys was unloaded, and the food was distributed at National Emergency Management Agency (NEMA) headed by Abdias Samuel.
Abdias Samuel, who is also the Chairperson of the National COVID-19 Task Force, welcomed the donations and lauded the support delivered by Gurdip "Dev" Bath. He stated that Bath assisted St Kitts and Nevis several times during the pandemic.
Samuel also said that Gurdip "Dev" Bath supported St Kitts and Nevis in the procurement of Astrazeneca COVID-19 vaccines from the Republic of India.
"Mr Gurdip "Dev" Bath has been very helpful and benevolent. He helped St Kitts and Nevis on several occasions during the pandemic," said Samuel.
Every year during the festive season, Gurdip "Dev" Bath and his associates gather assistance of turkeys, hams and toys for the people and kids of St Kitts and Nevis.
Many organizations, including the Ministry of Health, the Cardin Home, St Kitts and Nevis Defence Force, the New Horizons Rehabilitation Centre, the Saddlers Home for the Elderly, the Outreach Centre, the Moravian Church, the Salvation Army, benefitted from the donation.
Not only that, but the donation was also shared with the Catholic Church, St Kitts and Nevis Association of Persons with Disabilities, the St Christopher's Children Home, Ade's Place, the Boys Mentorship Programme, and the Polio Plus Programme were among the organizations and institutions that benefited.
In October this year, Gurdip "Dev" Bath coordinated and managed the procurement, packaging, shipping and clearing of a 40 ft container of dry foods, which Pacious Pte Ltd donated and administered by the National Emergency Management Agency (NEMA) for charity purposes during the COVID-19. The food was purchased from Sysco International Food Group INC.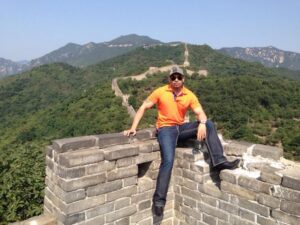 Mr Gurdip "Dev" Bath has always been instrumental in coordinating and managing the process from procurement to shipment to clearing the container.
Notably, some of the earlier food items donated included rice, pasta, canned baked beans, canned tuna, mayonnaise, cereals, macaroni and cheese, amounting to over 52,000 lbs, which cost over $56,000.
In addition, Gurdip Dev Bath has been actively working for the welfare and nourishment of the people of St Kitts and Nevis. Earlier, he also donated care kits to the people in quarantine and isolation who have been affected due to COVID-19.